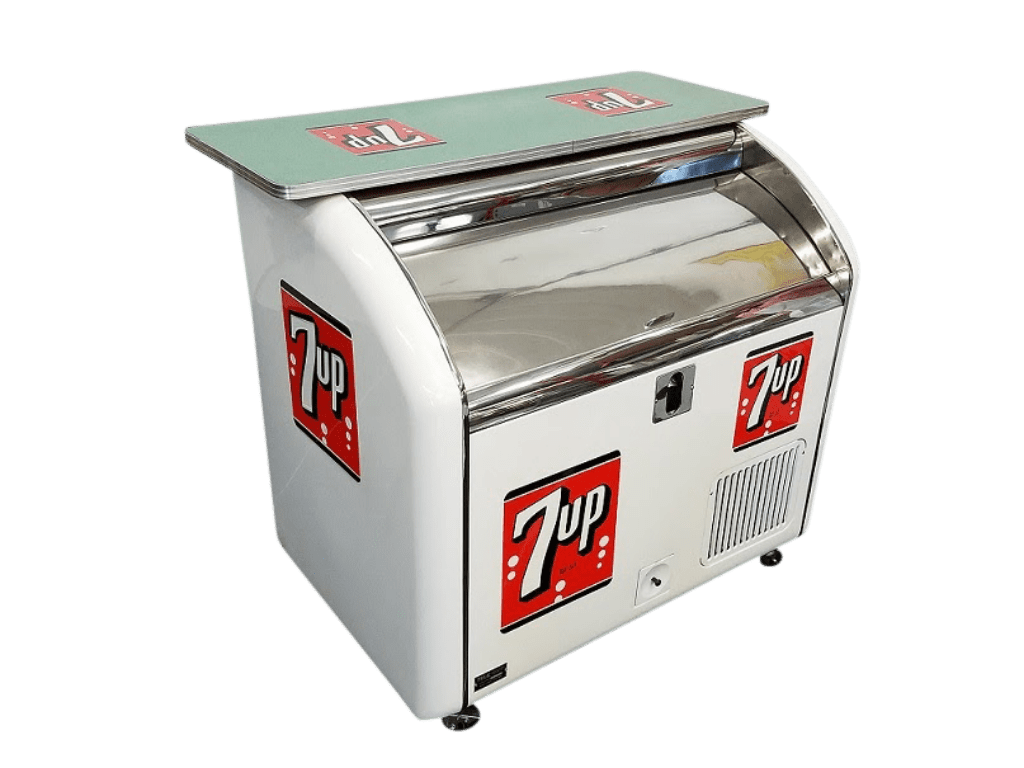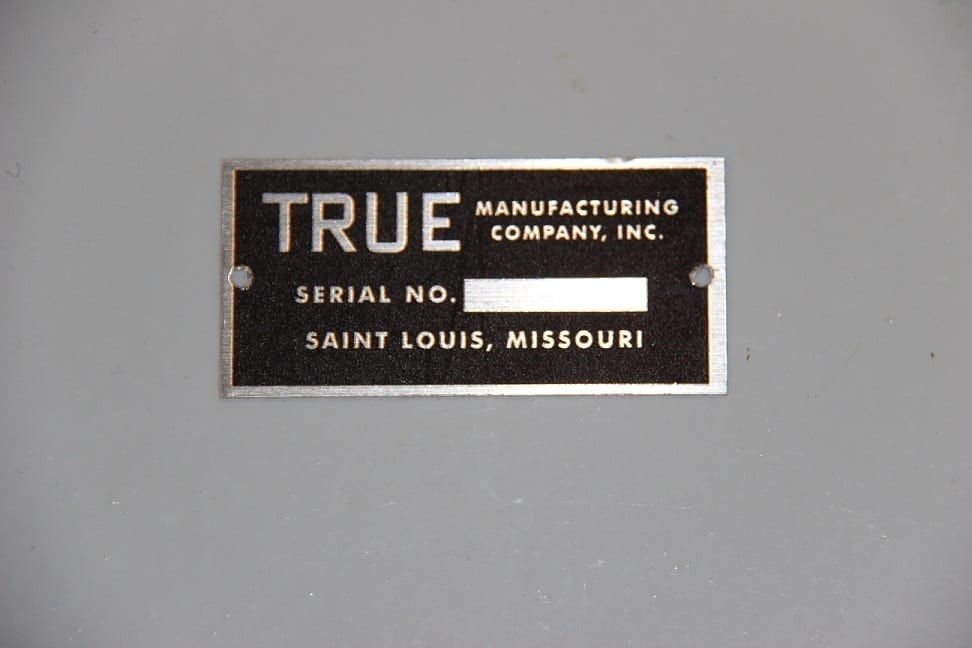 About True Coolers
True was one of the smaller companies that produced chest-type coolers from the mid-1940s to the late 1950s. Their machines weren't as innovative as designs produced by other companies. This small company relied on creating models that were similar to designs created by other companies. For example, they produced a few coolers with counters similar to the ones created by Bevco and Victor.
True Cooler Models
True N-416: The N-416 is the smallest of all the coolers produced by True Manufacturing Company. Still, this is a very capable, and even now, highly sought-after cooler which is able to cool more than 380 bottles of product. They were embossed mostly for 7-Up and Royal Crown, but they're hard to come by nowadays. This machine measures 41″ high, 48″ wide, and 29 ½" deep. It also features a stainless steel rollback door at the top which is also common on the bigger models.
True PC-413: This is the second smallest cooler made by the company. It was also made embossed for Pepsi. This model is similar to other countertop models of the time made by companies like Victor. They were meant for small locations that needed the extra counter, so these came as the perfect solution. They were also embossed on both the front and the back and had Pepsi logos on the sides. This model also features rollback doors, though it has two, and a capacity to store and cool 16 cases of product. They measure 41" high, 72" wide, and 29 ½" deep and weigh 375lbs.
True N-626: This came with a capacity to store 26 cases of 12oz of Royal Crown, and more bottles of smaller sizes. It's the same size as the PC-413, with the difference that this one came with adaptable containers inside so vendors could organize products as needed. They were also different because of the bright yellow paint used by Royal Crown – these are among the most noticeable machines!
True TC-631: The TC-631 was the same size as the N-626. It didn't come with adaptable containers, however, it could fit up to 31 cases of 6 and ½ oz bottles of Dr. Pepper – it was produced for this brand only. Finally, they could also produce ice cubes in trays, yielding up to 21lbs with full trays. As with the other models, it came with a Formica countertop.
True N-836: This was the "three-door" model – the biggest produced by the company. It was made for Royal Crown, so it was also a big yellow chest-type cooler like the True N-626 but wider and with an extra door on top. It came with stainless steel rollback doors, the classic Formica countertop, two built-in bottle openers, cap catchers, and the Royal Crown logo all around. It measured a whopping 41" high, 95" wide, and 29 ¾" deep. It was produced in the mid-1950s.