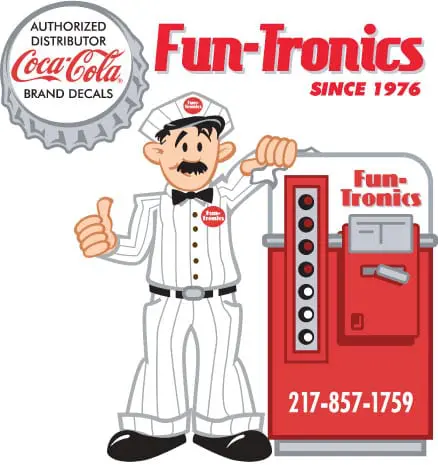 Funtronics is the largest supplier of vintage soda machine parts in the world and the only AUTHORIZED dealer of Coca-Cola decals. In fact, our Coke machine decals are approved by Coca-Cola and are correct for your old Coke machine. 
Our Coke machine restoration parts are all top quality and the majority of them are made in the USA. 
Funtronics has parts for antique vending machines including your vintage Coca-Cola, Pepsi, Dr. Pepper, Orange Crush, Hires Root Beer, Squirt, Nesbitt's & 7-Up machine. 
Let's Get Started On Your Restoration!
Order a Catalog
Fun-Tronics Vintage MachineParts
& Decal Catalog
Our current catalog complete descriptions and pictures of all our parts and color pictures of all decals available. 
Also there are diagrams of some of the most popular machines to help with you. 
If you are restoring a machine, this is a must in your shop!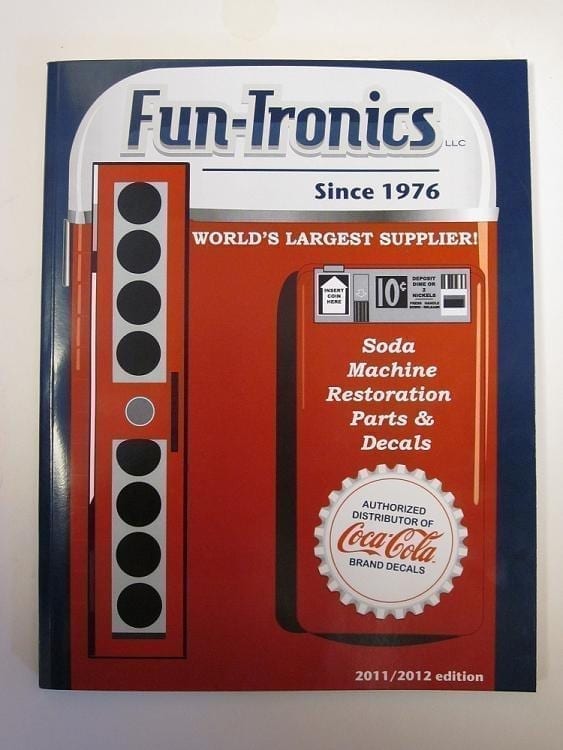 New!  Peer to Peer Used Parts Marketplace
New for 2022, we have opened a peer-to-peer marketplace where you can buy and sell original used parts.     
Rod and Janet at Funtronics are the best in the business! Both are experts in their field and have incredible product knowledge and just all around good people. Parts are stocked and shipped promptly and packaged well. I restore several machines a year and Funtronics is MY Parts Supplier!