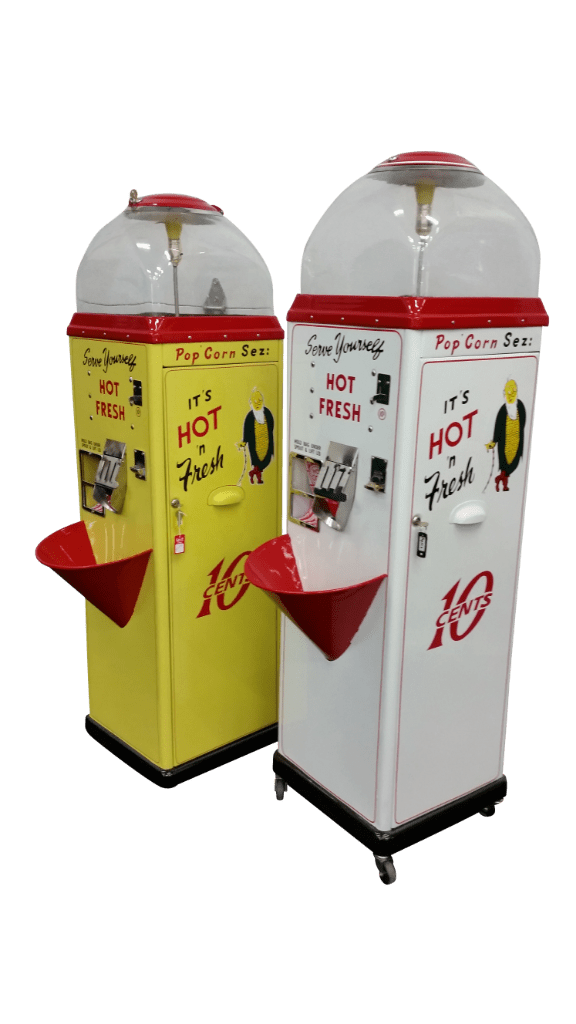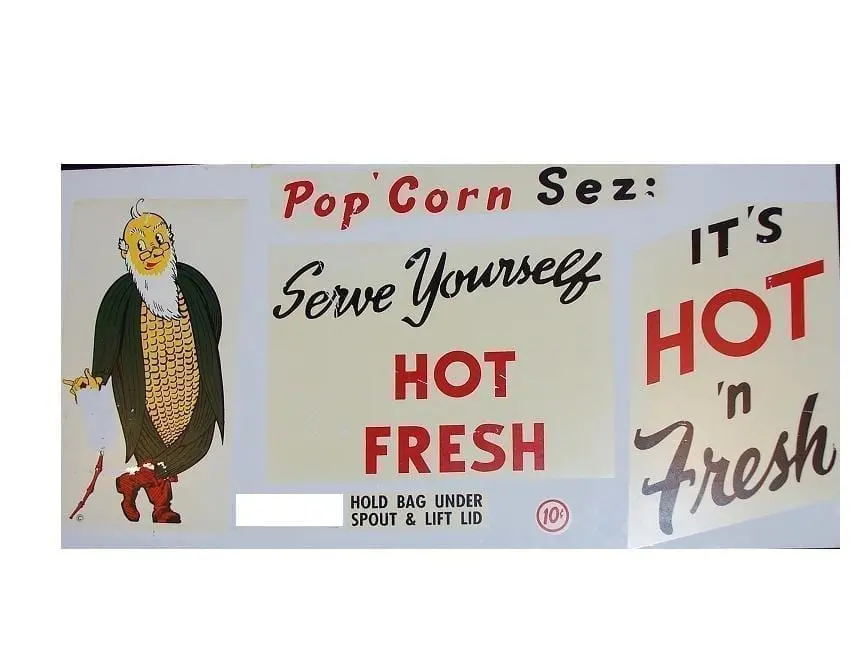 About Pop Sez Popcorn Machines
There isn't much literature on the Popcorn Sez Machines, but they are certainly an interesting historic piece made to vend hot pre-popped popcorn. These are not easy to find nowadays, but they are highly appealing to the avid collector. The most common model is the TC-10, which can vend popcorn and takes 10-cent coins. Learn more about them here.
Buy parts for the Pop Sez Here


Pop Sez Machine Specs
The Popcorn Sez TC-10 was made in the mid to late 1940s. This particular machine was an upright model, but countertop models were also made.
The machine is not meant to make the popcorn, but to store them and keep them hot and fresh.
The TC-10 is comprised of a plastic transparent dome at the top with a metallic lid that is used to refill the popcorn. Inside the dome, there's a light bulb and below it, there's a stainless steel tray to hold the popcorn.
Even though it would seem like the light bulb is the heater, the machine has an actual heater below the stainless steel tray. On the outside, it has many chromed details, like the coin entry, the paper bag holder,
The machine is coin-operated and automatic. To use it, you must insert 10 cents and it will automatically dispense the right amount of popcorn. Then you must grab a bag from the holder, open it, place it below the lid, and then open the lid. This will let the popcorn fall into the bag.
The machine also has an overflow catcher in the shape of a funnel that goes into the machine. Inside, there's space for a bag for the extra popcorn. The TC-10 uses a national rejector coin system.